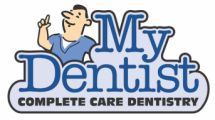 Larry O. Prince, DDS O.
General Dentistry
3101 S. Sheridan Road
Tulsa, OK 74145
(918) 551-7216
mydentistinc.com
Dr. Larry Prince is experienced in all areas of general dentistry. He has post-graduate training and a special interest in orthodontics (braces) and cosmetic dentistry. Some of his most rewarding cases are those that make a difference in someone's life. Dr. Prince treats all his patients with respect, kindness and compassion. An empathetic and patient person, Dr. Prince enjoys working with people who are fearful of the dentist and with children. His interpersonal skills, gentleness and compassion help children form a positive impression of the dentist and establish a life-long habit of taking care of their dental health.
After graduating from the University of Missouri at Kansas City School of Dentistry, Dr. Larry Prince moved to Tulsa and began working in private practice dentistry. Dr. Prince served as the Dental Director of Morton Comprehensive Health Center for 13 years. During that time, he opened his private dental practice. He continued serving patients in his private practice until joining MyDentist in 2006.
MyDentist has been providing safe and effective dental care to patients for over 25 years. MyDentist continues to expand, and currently serves patients with 17 convenient locations in the Oklahoma City, Kansas City and Tulsa areas. Each dentist working at our centers has the experience and skill to enhance your smile.
Mon-Fri: 8:00 AM - 5:00 PM
Sat, Sun: CLOSED

College: University of Missouri at Kansas City
Degree: DDS
Year Graduated: 1981

American Dental Association
ALL DENTAL INSURANCE ACCEPTED
Aetna PPO
Aetna DMO (select locations)
BC/BS of OK
Cigna PPO
CIGNA DHMO
(Assurant) DHA PPO
(DHA) CAP Select Locations (United Dental Care)
DDSD Program (Rehab - DHS)
Delta of OK
Delta Tri-care
Delta Project Hero (Federal Services)
Dental Directory Services
Ameritas
Ameriplan (discount plan)
Metlife
Healthchoice
Concordia
Guardian
United Health Care
OK Healthcare Authority – Medicaid – SoonerCare
Connection Dental
Access Dental
CAREington
Dentemax
Unicare PPO.